About Us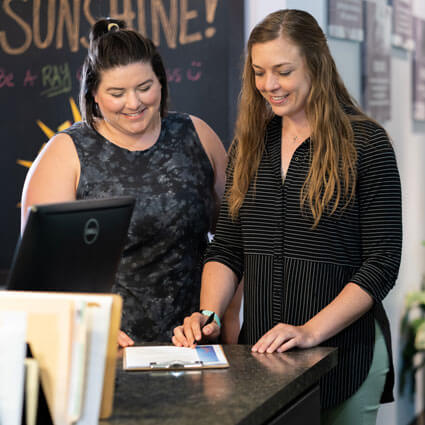 Dr. Amanda Haeg graduated from Life University in 2016. Born and raised in New Prague, Minnesota, she had been away for several years, first for college in Pennsylvania, then in Georgia to complete her chiropractic education. It was time to return home, and she opened Cadence Chiropractic in March 2017. Dr. Haeg is happy to be back with her family and friends, providing care for them and our community that can't be found elsewhere in the state.
Why Cadence?
By definition, cadence is a rhythmic sequence. At our chiropractic care center, we've taken that idea one step further and applied it to the bones of the spine. Each area should move a certain amount during specific times. Dr. Haeg evaluates which parts of your spine need to have the motion restored. In doing so, your nervous system can operate at its highest capacity and keep you as healthy as you can be.
Put simply, motion is life!
Our Unique Approach
Dr. Haeg is a practitioner of the Pierce Results System. It's based on the idea that the right adjustment, in the right place, at the right time, can be life-changing. There is objectivity, research and science behind this technique, and it doesn't involve any cracking or popping.
Along with your care, Dr. Haeg will educate and empower you, making sure that you have the information you need so you can make the correct decisions for you and your family.
MEET DR. AMANDA HAEG »
Everything Is Connected
We've seen numerous people come in suffering from back pain. Typically, during the course of everyday life, something seems to occur that leaves them with a severe problem. They may have had it happen before over the years or it may be a first-time injury. When we start adjusting your neck, you may notice an immediate difference in your back. Why? Though we're not addressing the specific area your pain comes from, everything in the body is connected. By adjusting your neck first, the flow of healing can reach your back.
Let's Partner Together
Let us be part of your team, working together on your health and wellness. Contact us today!
---
About Cadence Chiropractic | (952) 855-7656