Cadence Chiropractic Reviews
What Our Eden Prairie Patients Say
At Cadence Chiropractic we love when patients share with us their feedback and comments after chiropractic care. Please read our patient testimonials below to see what other people have achieved through their tailored treatment plans with us. Share your stories too! Click here to send us your feedback so that we can help to spread the word about the benefits of natural Cadence Chiropractic care. For more information, or to schedule an appointment contact us today.
---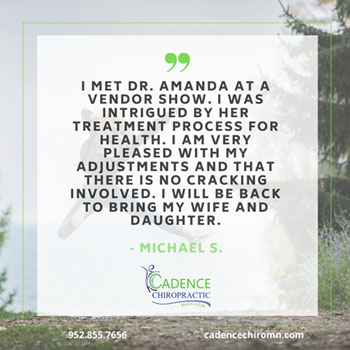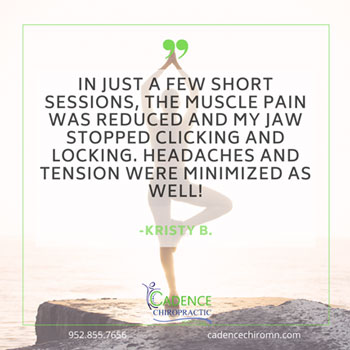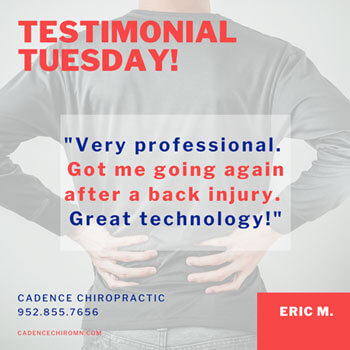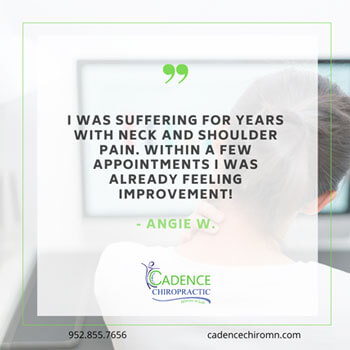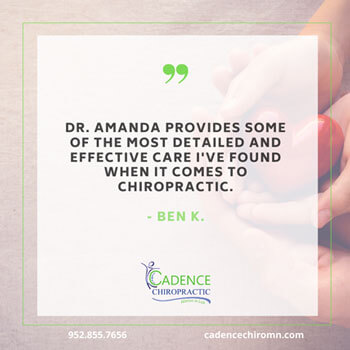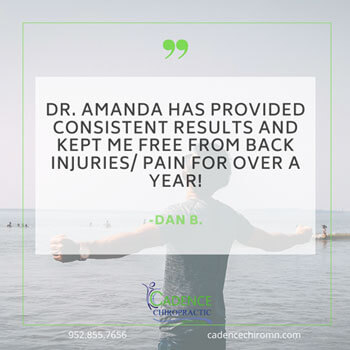 Very Knowledgeable
Dr. Amanda is very knowledgeable and can explain things so they are easy to understand. She really cares about helping to make people's lives better. I like how she uses different technologies to help her patients reach their goals.
Mary C.
Very Enthusiastic
Very enthusiastic people who want you to feel better.
Paul F.
I Recommend
I would share my experience with my whole family.
Steven G.
Very Hopeful!
I'm very impressed with Cadence and Dr. Amanda! After close to 7 years of chronic neck pain and trying "everything under the sun" to get relief, I'm very hopeful Dr. Amanda can help me!!!
Jennifer F.
Relieving Pressure
After the first adjustment I can already feel pressure relieving. I am very positive this will help years of pain.
Emily T.
Confidence In Her Capabilities
Dr. Amanda knows her information thoroughly. She explains the situation in easy to understand language and displays a high degree of knowledge and confidence in what she communicates to you. This translates into my confidence in her capabilities and being able to help improve my current situation.
Cory M.
Very Hopeful
I am very hopeful that Dr. Amanda and Cadence Chiropractic can help me out long term.
Virg S.
Thank you Dr Amanda!
I will highly recommend you to friends! I'm grateful I met you! I had a great visit & feel wonderful after the first adjustment! Thank you Dr Amanda!
Kathy K.
---
Cadence Chiropractic Reviews | (952) 855-7656