Statement from Dr. Amanda
COVID-19
Dr. Amanda here!
I know things are a bit crazy out there.  So I wanted to reach out to let you know that I plan to keep Cadence open and continue providing chiropractic care through this stressful time.
Yes, I am and will continue to take great care of the office by following recommended cleaning protocols.  I have also gotten an air purifier and will have hand sanitizer available throughout the office to help keep this environment at it's best.
The best way I am able to help our Cadence family is by providing chiropractic adjustments!  As you know, our focus is on adjusting your spine in order to help your nervous system function at it's best – so your body is able to keep your immune system healthy!
As always, my goal is to be a resource for you.  If you have any questions about other ways to help keep your immune system strong, please see the link flyer below, give me a call/text or ask me at your next appointment.
Yours in health,
Dr. Amanda
info@cadencechiromn.com
952-855-7656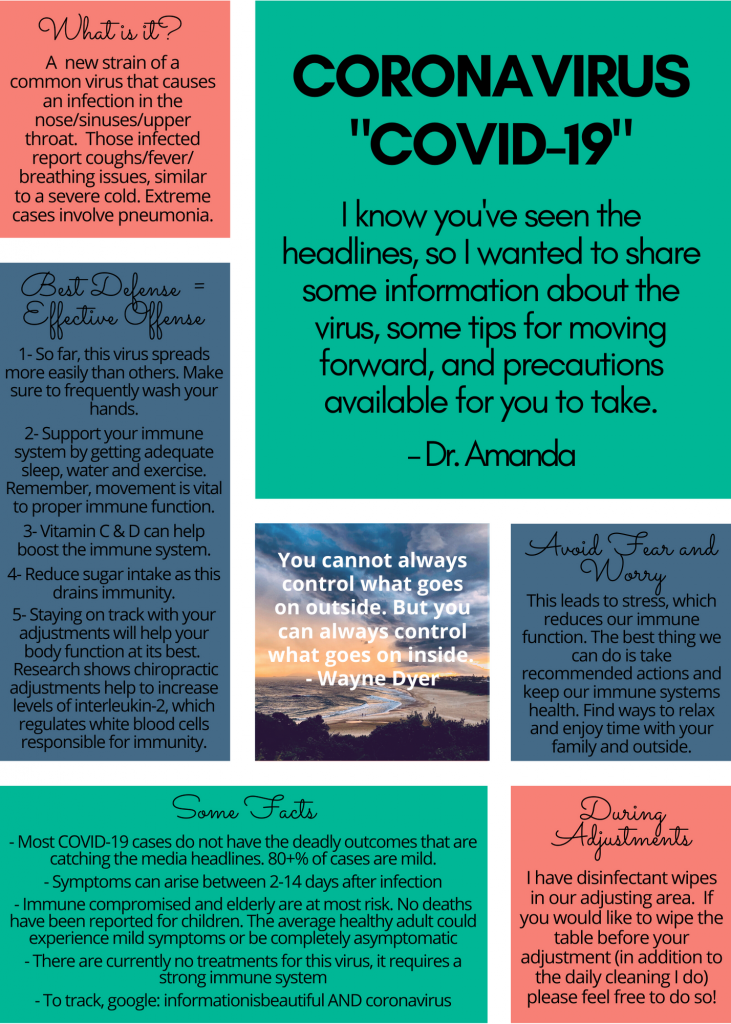 ---
Covid-19 | (952) 855-7656